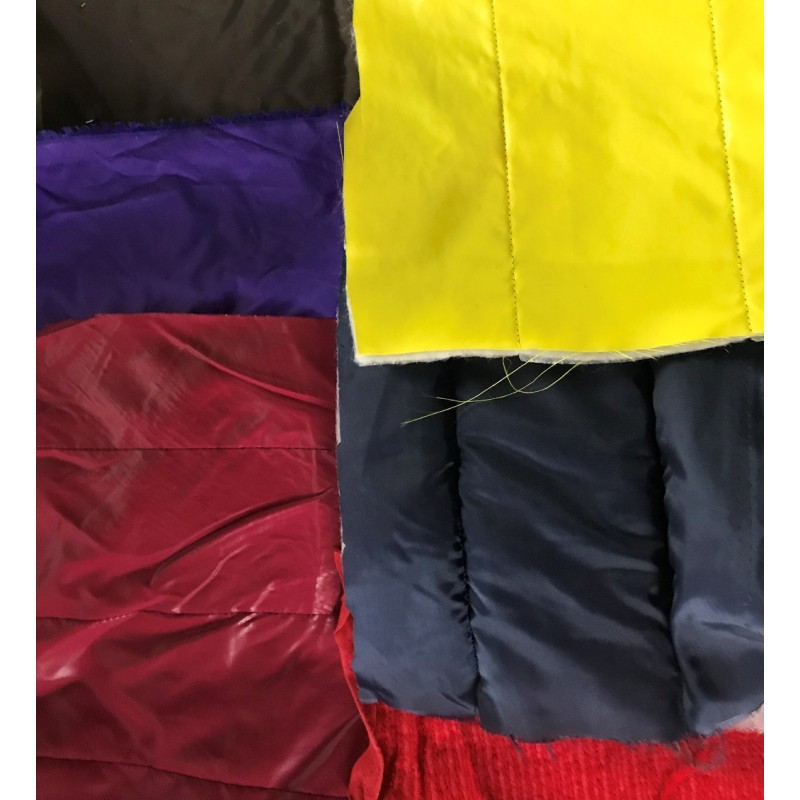 View full size
300 Meters Joblot Quilted Fabric
EUF437
High quality quilted fabric manufactured in the UK.  Good quality lining fabric.  One of the fabrics is a red colour chenille/upholstery type fabric.
Approximately 50 meters of each colour will be sent.
They are not damaged and are totally usable.  Used for coats, jackets, clothing, pet bedding, sleeping bags, car boots and much more.
6 Colours