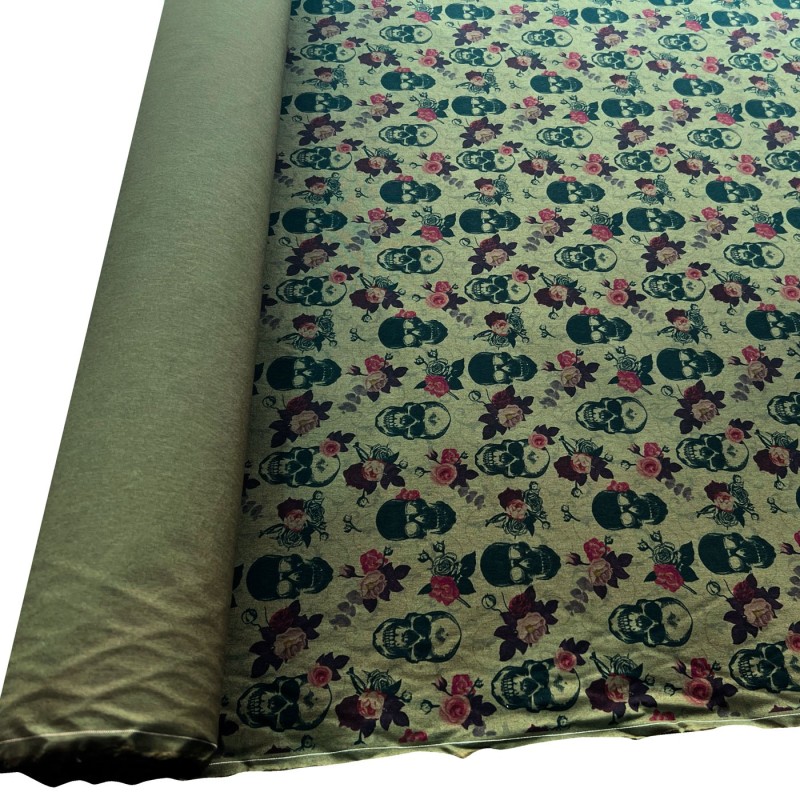 View full size
Dry Waxed Skulls Fabric
EUF8005
Olive Skull dry waxed cotton.
4.99 per metre
100% Cotton.
150cm wide.
Water resistant, dry waxed feel, naturally breathable and durable.
Ideal for:
jacket linings, apparel, crafts, outdoor coverings, car, boat and bike covers.
The skull design is great for Halloween coverings and hangings.
Sold by the metre. If more than 1 metre is ordered it will be sent as one length/piece.