EU Fabrics are a family run business situated in the city centre of Birmingham.  We are less than ten minutes walk from the famous Bull Ring Shopping Centre.  We pride ourselves in offering quality fabrics, curtains and haberdashery with a focus on quality and price. Our staff has over 15 years experience in the fabric trade and are extremely helpful in dealing with all enquiries.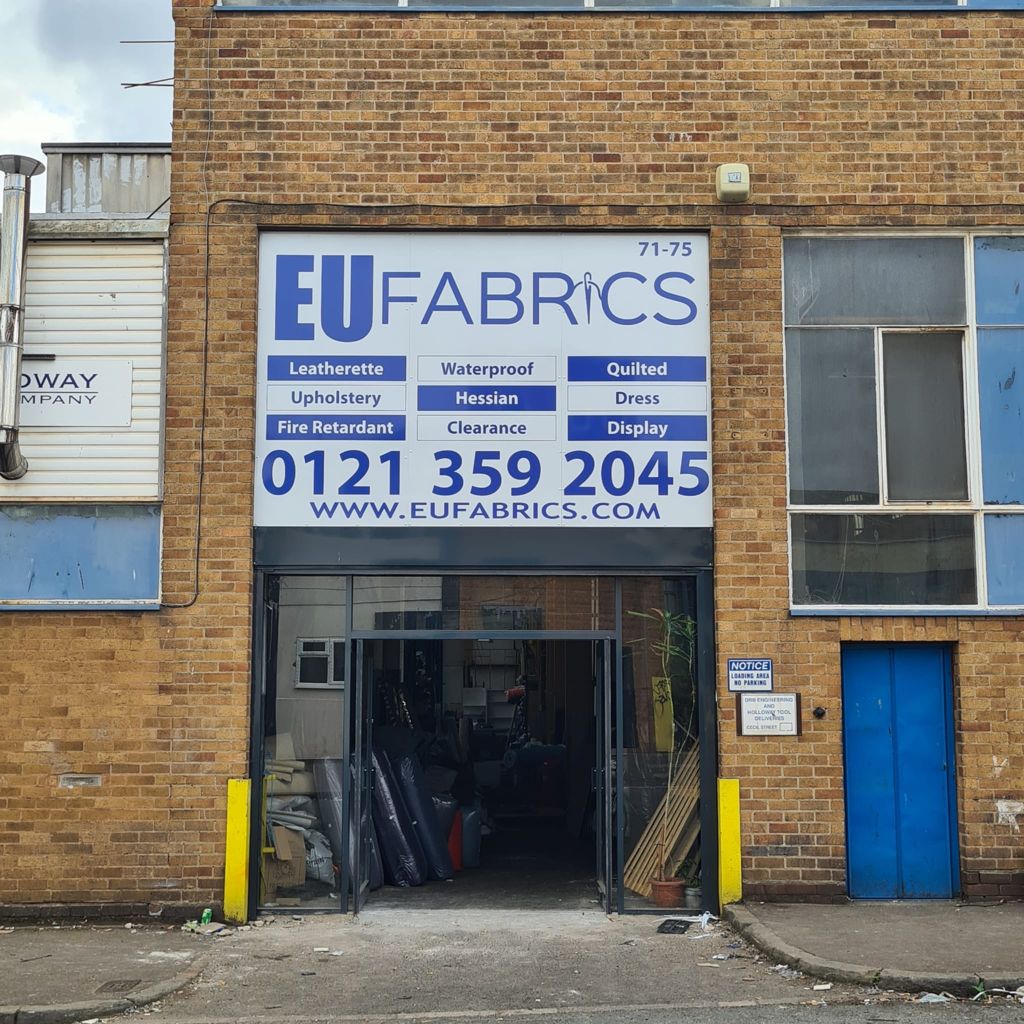 As well as offering fabric through our website, customers are welcome to visit our retail outlet with over 4000 square feet of elegant fabric to view and buy. With free car parking space giving our customers the opportunity to take their time to find exactly what they need.
There is also a section for clearance fabrics for anyone who requires quality fabric at a hugely discounted price. We have fabrics for all variety of occasions.
Fabric types we offer:
Waterproof 
Fire Retardant 
Exhibition Fabrics
Hessian Fabrics 
Fleece 
Cotton Prints
Antique Berber Wax
Leatherette
Chiffons 
and many more.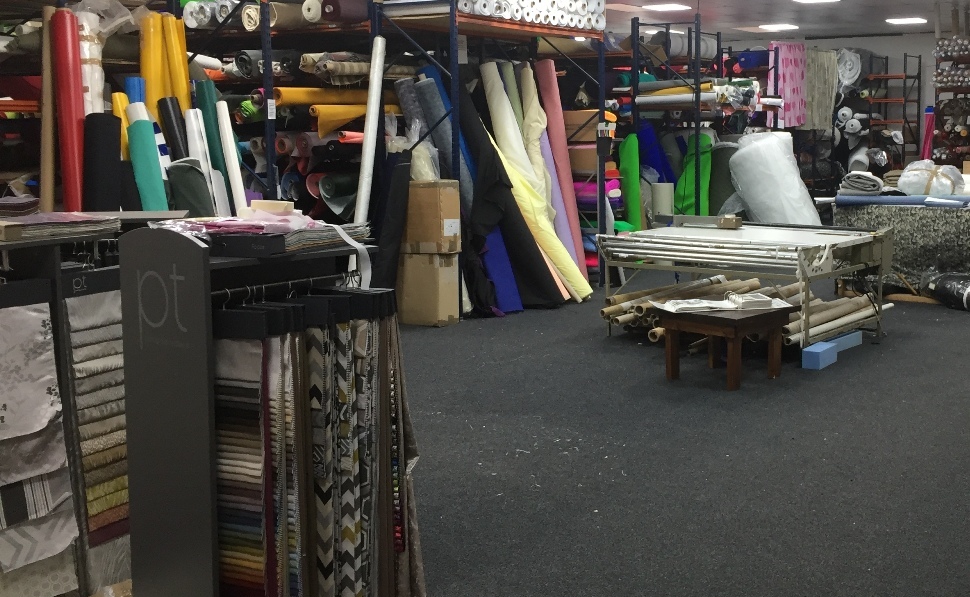 Volume Discounts
All our fabric is priced at an extremely cost effective way.  Customers will benefit by saving depending on the number of meters ordered.  Nearly all of the fabrics we have listed on our website has a volume discount.  This is an example of EU Fabrics offering the best service for our customers to gain the most Some fabrics have a volume discount after as little as 10 meters.  Others will have volume discounts are from 25 meters.  The more meters you order the more discount is available.  Each fabric listing will show the level of discount is available.  
For example:
Looking at the volume discount table below the ADD TO CART tab if the 'quantify from' is 20+ and discount is 10% then add 20 in the quantity box and the price per meter will automatically change to the discounted price.
The discount rates on most items range from 1-9 meters, 10-19 meters and then a further saving if 20 + meters are ordered.  We always try to pass on our savings to our customers to the best of our ability to guarantee customer satisfaction.
Delivery
We are offering one of the most comprehensive delivery services that a fabric retailer can provide.  For the fastest and efficient service we offer 3 of the leading courier providers in the country.  Royal Mail, DPD and TNT.  All three have an impeccable record on delivering fast and on time and we at EU Fabrics will ensure that our customers are well informed once the fabric has been ordered.   Our customers are informed through email and text on the whereabouts of their item once ordered.