Sample Service
We offer a FREE SAMPLE service where you can order a sample of any fabric you see on our website. We are offering 3 Free Samples to all our customers. We strongly recommend you request a sample before ordering any fabric. The images on screens do vary depending on resolutions so it is always best to order a sample if your project requires to be colour/quality specific.
Samples are approximately A6 (10.5cm x 14.8cm) in size.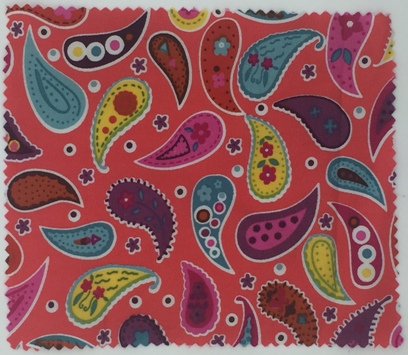 To request your free samples please send your details by sending an email to samples@eufabrics.com or alternatively using our Contact Form, Please ensure you state your name, address, phone number, email address, fabric code and the name of colour(s).
When ordering a sample from the contact form choose the Free sample service from the subject heading and under the 'message' box please indicate all relevant information including the Fabric Code (beginning with EUF), Colours, Name and Address.
Once we have received the information on which samples you require our samples department will process your enquiry within 1 working day. All samples are sent on a Royal Mail First Class Service in order to give all our customers the fastest service available.
Paid Samples
If you require more than three samples then there is a service available to order directly from the cart. Each item has a product type for either ordering fabric or order samples. This gives total freedom to the customer to order as many samples as required. Samples are priced as 0.50p per sample with the cheapest shipping price available at £1 for up to 11 samples. Ordering between 11 and 30 samples the shipping will slightly increase to £1.80.