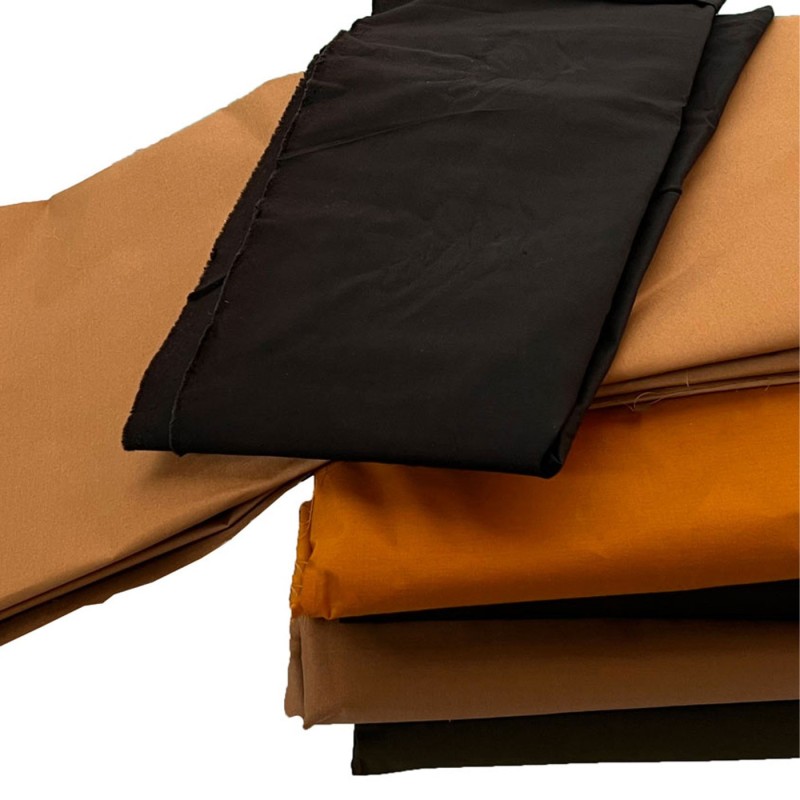 View full size
100% Cotton Fabric Water Repellant Joblot
EUF7119
To Clear! 
100% Cotton, soft feel, water repellant fabric Joblot.
150cm wide. 
This fabric is often used as a lining for waxed jackets, tent linings etc.
The Joblot will be made up of mixed colours, each colour approximately 3 metres in length.
This cotton is light water repellant
Choose from 15 metre, 30 metre or 50 metre joblots.
Sold by the metre. If more than 1 metre is ordered it will be sent as one length/piece.