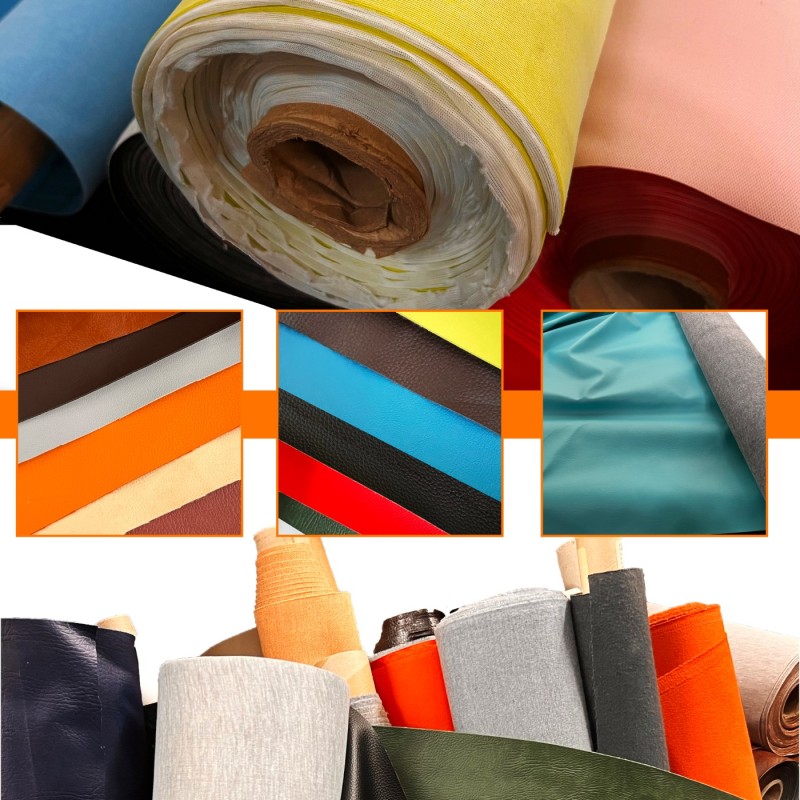 View full size
20 Meters Job Lot Fire Retardant Leatherette Fabric
EUF7158
To Clear! 20 meters of mixed colours 
Good range of colours with the joblot.
High quality, upholstery grade leatherette fabric Joblot.
147cm wide.
 This fabric is ideal for re-upholstery and seating. Works well with spray glue and bonds well with it.
The Joblot will be made up of mixed colours, each colour approximately 1 - 3 metres in length. 
Sold by the metre. If more than 1 metre is ordered it will be sent as one length/piece.