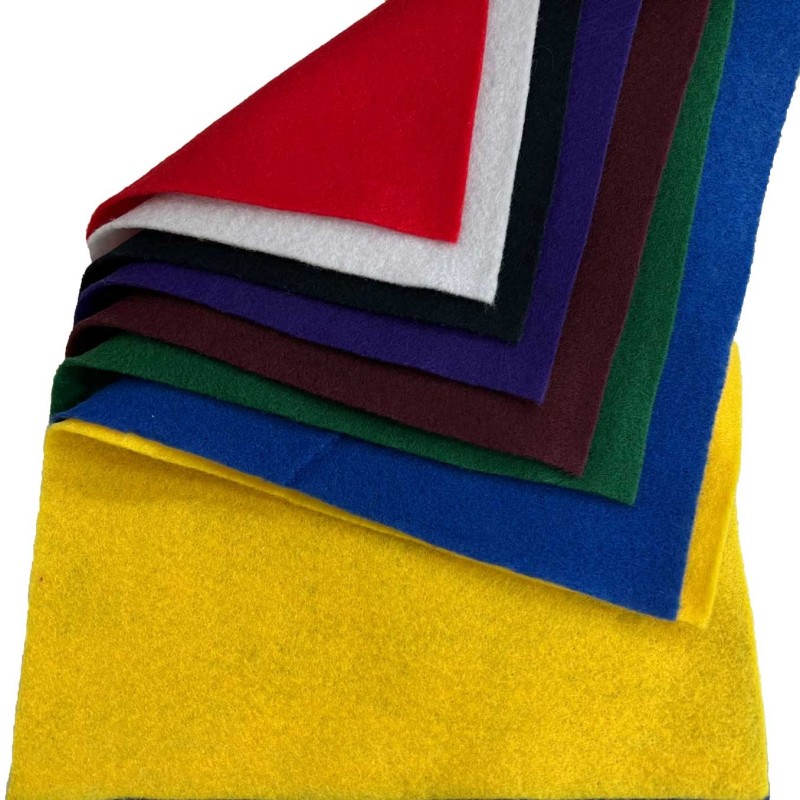 View full size
Artwork Felt Sheets 20x30cm (A4) Pack of 8
EUF7085
Artwork felt sheets in a pack of 8 colours. Let your imagination run wild. Whether crafting for around the house or creating fun stuff for kids, these packs of Artworker Felt are ideal. Great for dolls and toys, decorations, cut-out boards, pictures and children's picture boards. Felt can also be used to cut down on noise and vibrations from sewing machines etc.
Non toxic and in 8 assorted colours.
Packs contain red, white, black, purple, maroon, green, royal blue and yellow.
Special offer.