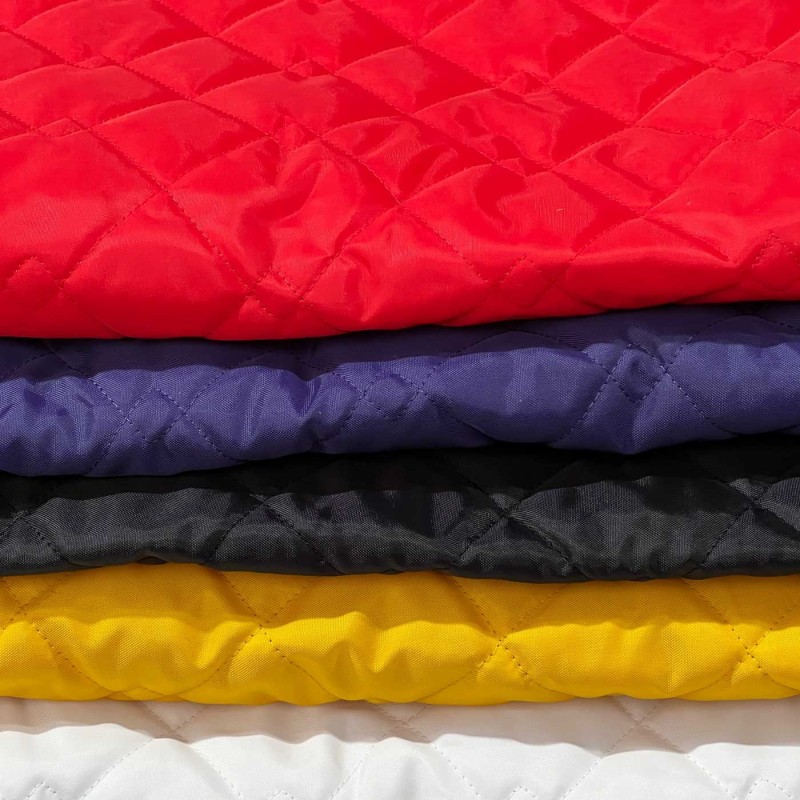 View full size
Quilted Fabric Off-cuts/Remnants
EUF7088
Quilted off-cuts. 
Get great quality, mixed lots of quilted fabric.
We are offering these off-cuts in lots of 5 metres. 
The fabric joblot will be made up of cuts of half meter or quarter meter.  Width will be 150cm wide. Discount fabric for sale.
The lot will contain a mixed collection of colours and weights. 
Will include:
Waterproof quilted fabric
Quilted Lining fabric
Quilted Polycotton Fabric