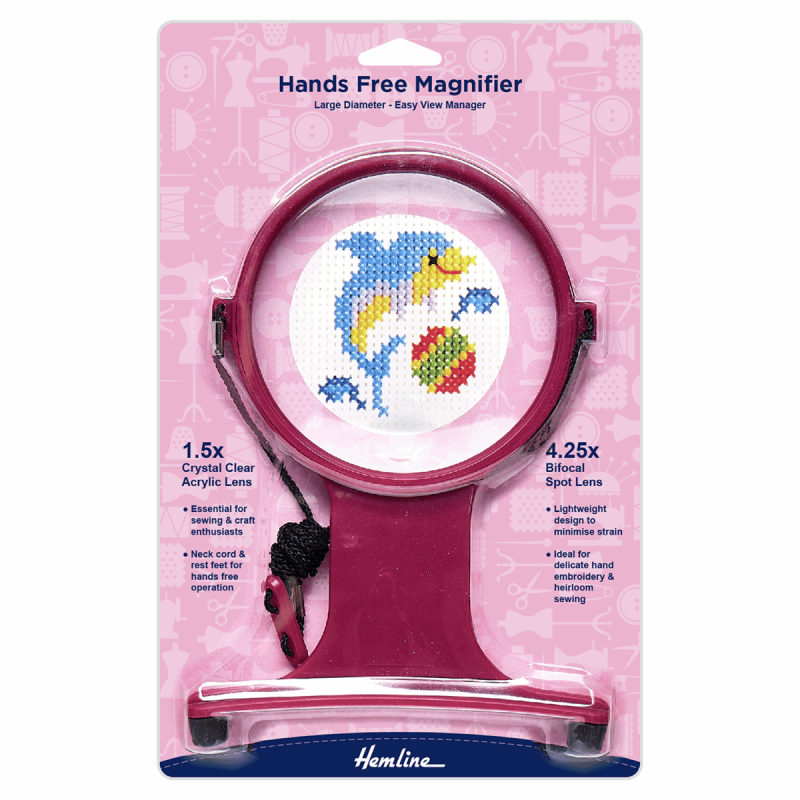 View full size
Hands Free Neck Magnifier
EUF575-H988
Lightweight design reduces strain. 1.5x crystal clear lens with a 4.25x bifocal spot lens. Ideal for all kinds of close up work where you need to keep your hands free. 21 x 15cm, 8 x 6in.
■ Essential for sewing & craft enthusiasts.
■ Lightweight design to minimise strain.
■ Neck cord & rest feet for hands free operation.
Ideal for delicate hand embroidery & heirloom sewing.