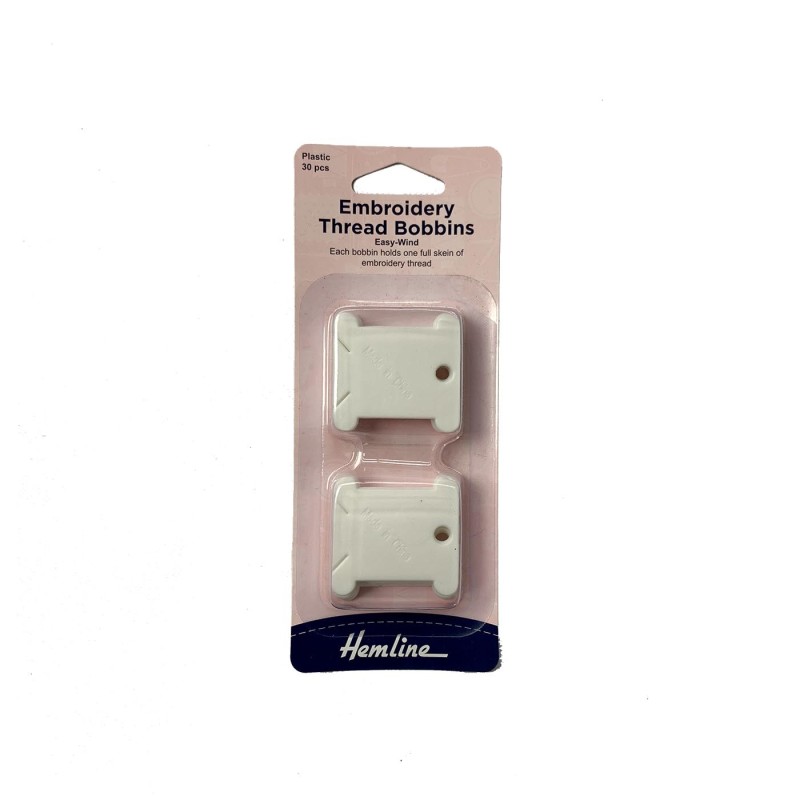 View full size
Embroidery Thread Plastic Bobbins 30 pcs
EUF585-M3006PL
Plastic, Embroidery Thread Bobbins to Keeps embroidery threads neat and tidy. Each bobbin holds one full skein. Secure thread ends in slits on the side of the card.
Use in conjunction with the Hemline Bobbin Winder (M3005). Store bobbins in the Hemline Embroidery Thread Organisers (M3003).
Easy-wind
Available in 30 pcs Packing.
Type: Plastic.