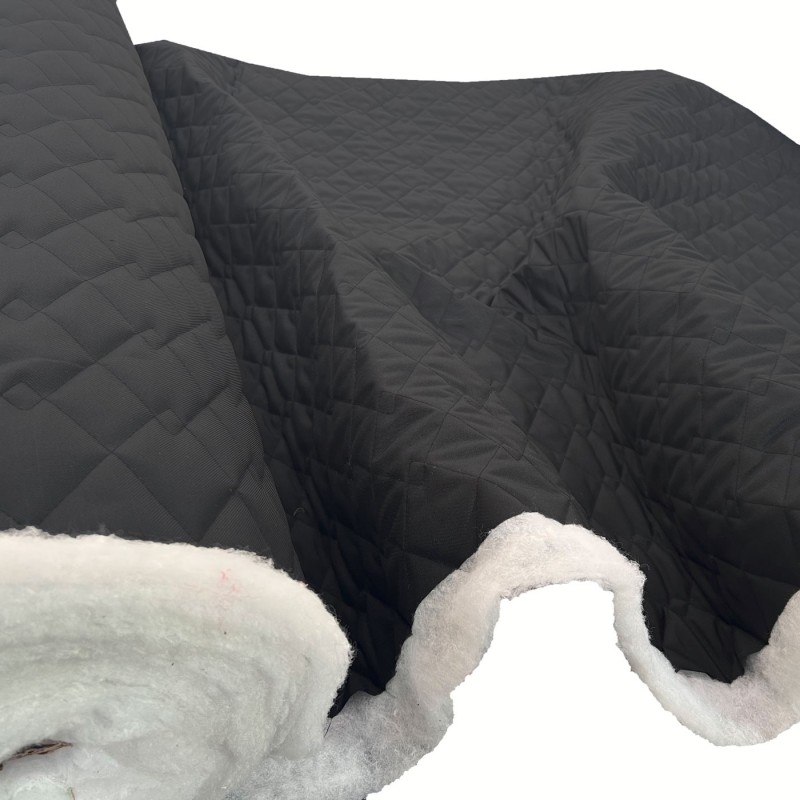 View full size
Double Sided Quilted Waxed Fabric Protective Covers Heavy Duty Machinery
EUF7187
Heavy duty quilted fabric designed to cover machinery, white goods and other expensive parts that can get damaged in transport. If you are transporting washing machines, fridges, heavy parts, steel, machinery or other delicate parts then this material is ideal for covering.
It is quilted with three parts, the outer layer is a heavy duty 17.5oz waxed cotton waterproof canvas fabric, 135g wadding in the centre and a non-abrasive black water resistant fabric inside to protect the goods in transit.
Sold by the metre. If more than 1 metre is ordered it will be sent as one length/piece.