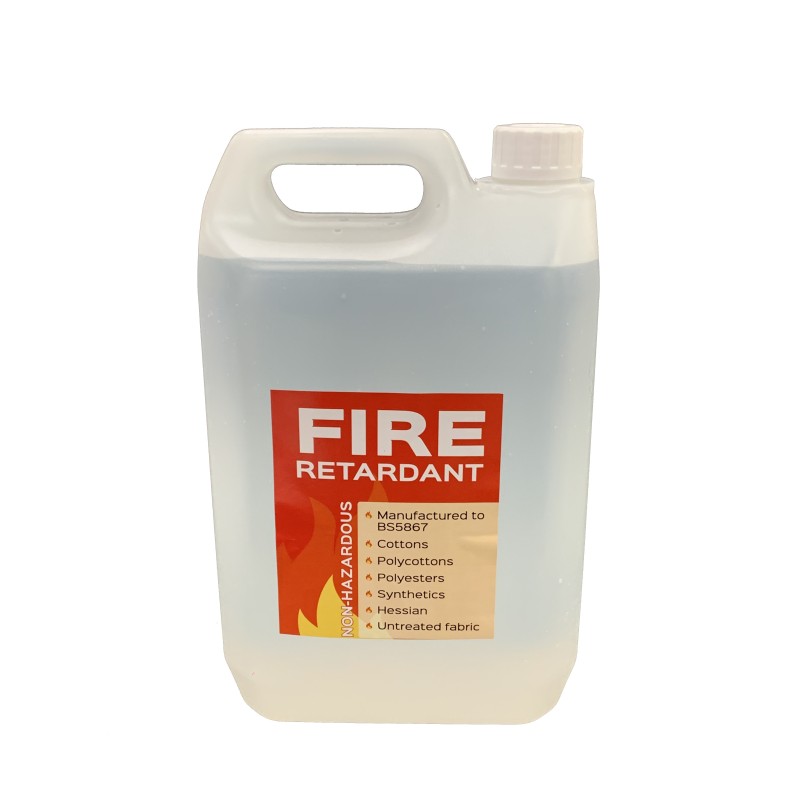 View full size
5 Litre Fire Retardant Spray
EUF301E33E34
Fire Retardant Spray that can treat natural and Synthetic fabrics. Treats to BS5852 standard.
It is a non hazardous substance ideal for treating fabrics used for curtains, draping and wall coverings.
It is a clear liquid, odourless and does not effect shrinkage of fabric. Gives a soft handle and works on many non durable FR products for chalking, frosting and water marking.