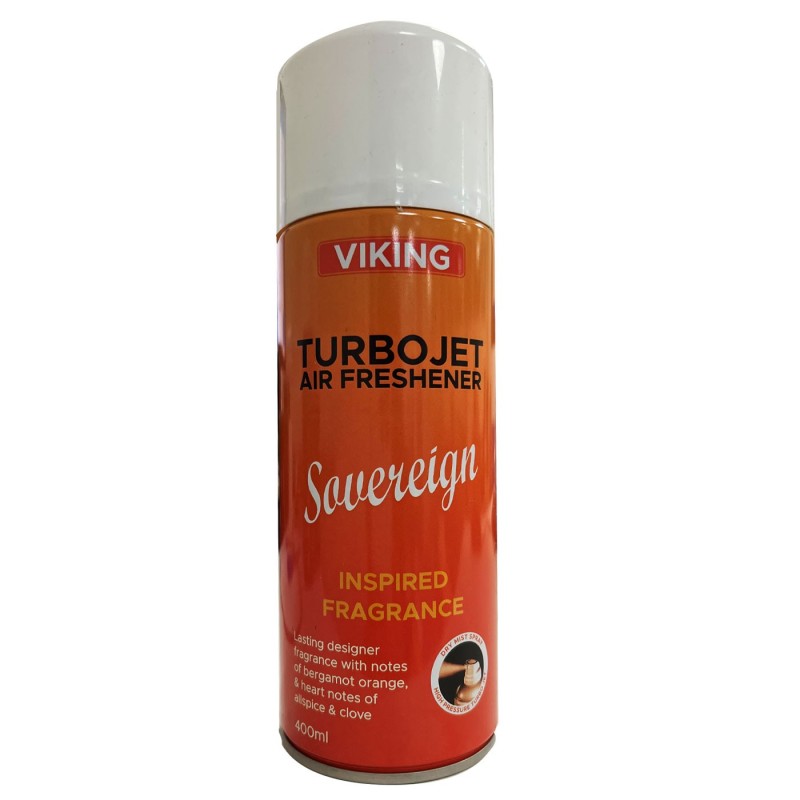 View full size
Sovereign Air Freshener Viking 400ml
EUF7157
Sovereign Air Freshener 400ml 
Viking
Lasting designer fragrance with notes of bergamot orange and heart notes of allspice and clove.
Turbojet is a highly perfumed odour neutralizer. Formulated to stay suspended in the air for many hours.
Features a high discharge valve and actuator system which is designed to fragrance large areas quickly and effectively.
400ml