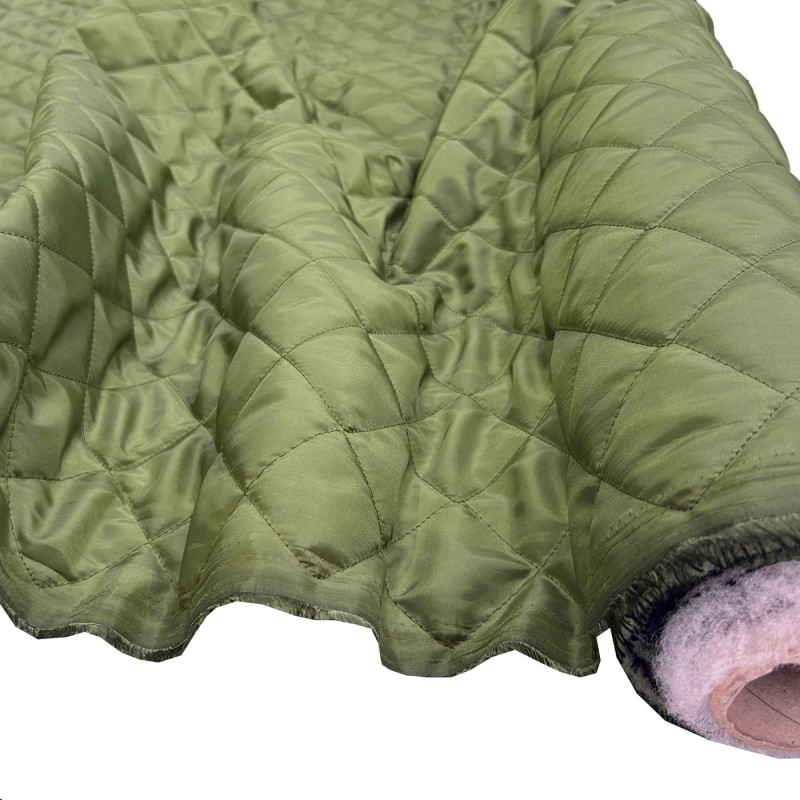 View full size
Quilted Fabric Lining 2 Inch Box
EUF345B82
Fabulous pre-quilted fabric.  2 inch box design stitch. Very high quality stitching which does not undo.  Quilted in the UK.
Also used in coats, clothing, pet clothing, car boots, jackets, coats, sleeping bags, covers, equestrian clothing, numnah.
One side of the quilt is polyester lining fabric and it has bare wadding on the reverse.

150cm wide
100% Polyester
70g Wadding
Polyester Lining Fabric
Sold by the metre. If more than 1 metre is ordered it will be sent as one length/piece.