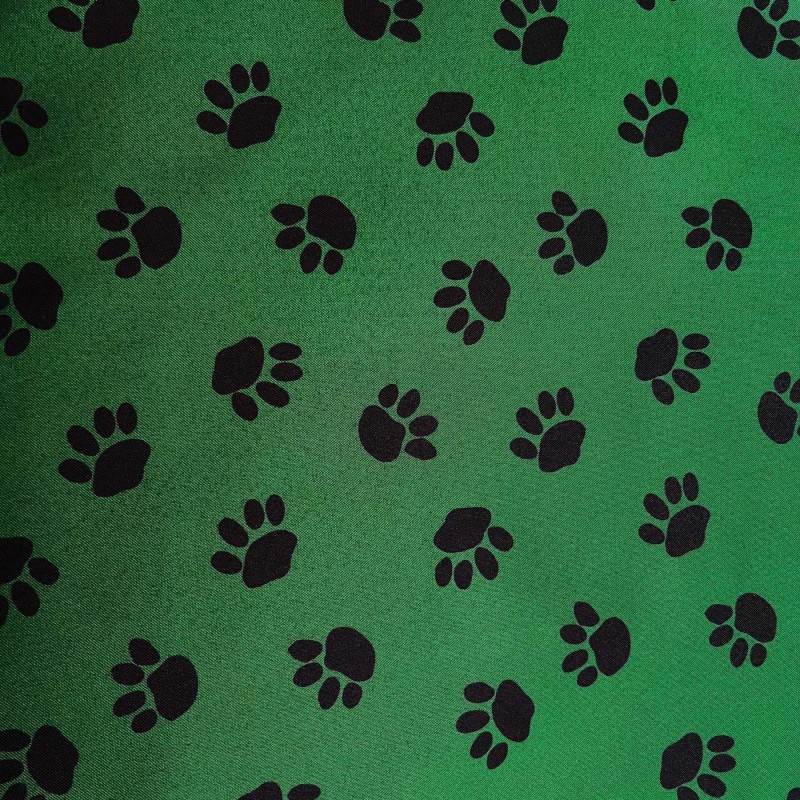 View full size
Canvas Waterproof Fabric 300 Denier Paw Prints
EUF7068 B51
A strong, tough and durable waterproof fabric with Dog Paw design in 3 colours. This fabric is ideal for outdoor furniture, umbrellas, outdoor workwear, rucksacks, boating and marine uses. Easily wiped clean this fabric is great for pet bedding, pet coats and blankets. For use anywhere a strong and durable waterproof fabric is needed.
Ideal for:
Dog and pet bedding
Outdoor workwear
Bags and rucksacks
Boating and marine applications
150cm wide
Sold by the metre. If more than 1 metre is ordered it will be sent as one length/piece.