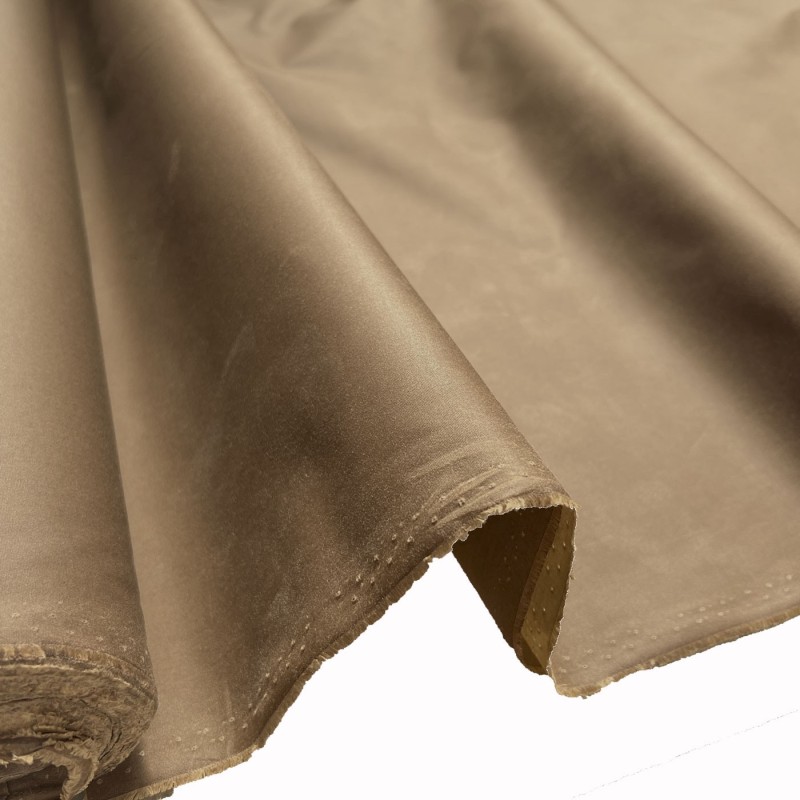 View full size
EcoWax Fabric Traditional Wax 100% Cotton
EUF582 B105
This high quality Ecowax fabric is made from responsibly sourced cotton which has a low impact manufacturing footprint. Ecowax has a traditional wax finish and offers a robust handle. Sleek/shiny appearance and excellent water and wind proof characteristics. The fabric feels oily and damp yet firm. This fabric will maintain its appearance when manufactured and handled.
Ideal for Apparel, Jackets, coats, Accessories, Tents, Covers, Outdoors.

150cm Roll Width
Weight 260g/m2
Sold by the metre. If more than 1 metre is ordered it will be sent as one length/piece.