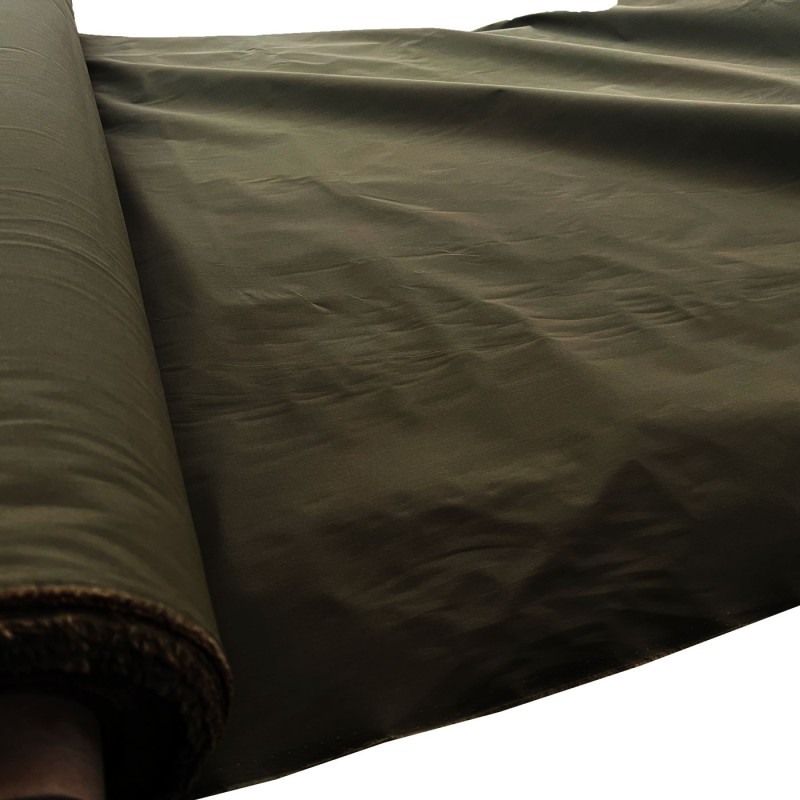 View full size
Clearance Water Repellent Dry Wax Fabric
EUF7140
The perfect linings to compliment traditional waxed fabrics.  It has a good level of water repellence in addition these linings have a good level of oil repellence and act as a barrier to the wax, ensuring no transfer/migration on the inside of garments.  
We would recommend all traditional wax fabrics are lined appropriately.
150cm wide.
A strong waxed material with a dry feel.
Ideal for jacket linings, Apparel, crafts, outdoor coverings, car, boat and bike covers.
Sold by the meter.
Sold by the metre. If more than 1 metre is ordered it will be sent as one length/piece.